There's a wonderful saying that's common in this neck of the woods, an expression of friendship and generosity: "knocking with your feet".
It refers to those friends who call round for a visit with their hands so full of goodies that they can't use them to knock at the door!
Corvara is naturally such a paradise all year round that it really doesn't need much more – and what little it does is close by your holiday home, Chalet Corvara. And since we're all like one big family here, it's an honour for us to introduce you to the others, who can't wait to meet you and treat you like "friends of friends"!
Let's start right on your doorstep! Just a few steps from the Chalet, you'll find Sport Kostner Rent, which offers an impressive, cutting-edge selection of ski equipment, together with exceptional service, which includes online booking, so everything will be ready for you on your arrival.
The mountains that embrace Corvara are extremely versatile, so whether you want to try different types of skiing – from cross-country to downhill, or ski mountaineering – or prefer the romantic, vintage allure of snowshoeing, Sport Kostner Rent is the perfect place to find the best possible equipment.
... and if there's a brave beginner – of any age – among you, the legendary Corvara Ski School awaits you, with more a variety of offers that outnumbers the mountain passes in this unrivalled landscape!
Instructors who teach with a passion, using friendly methods and the very latest techniques, offer skiing lessons that will allow you to safely enjoy all the power and beauty of nature here in the Alta Badia area. Everyone is catered for: from the ski kindergarten for the youngest visitors to the opportunity for expert, competitive skiers to choose from telemark, freestyle and freeride, Corvara Ski School services are tailored to the needs of each individual, both beginners and professionals.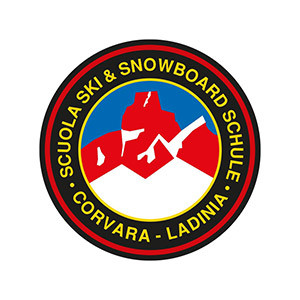 From gentle pirouettes to wild, uninhibited dances on razor-sharp blades, it's impossible not to enjoy skating at the Corvara Ice Rink, with its engaging music and laughter everywhere: all just a step away from these magically inspiring mountains.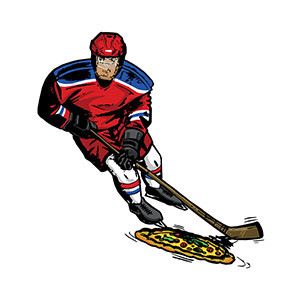 And whatever type of sports adventure you've chosen, the best way to round off your day is to head for the most characteristic, entertaining spot Corvara: L'Murin, for an après-ski experience you won't want to miss and a chance to raise a glass to the day's adventures, with friends old and new.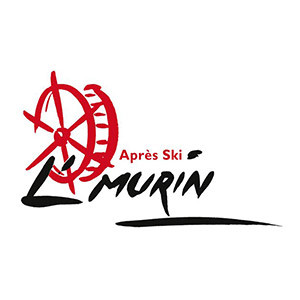 The best Bar Bistro in Corvara, literally in front of the door of your mountain chalet: the perfect place to receive and enjoy our Welcome Gift!